Welcome to our Memorial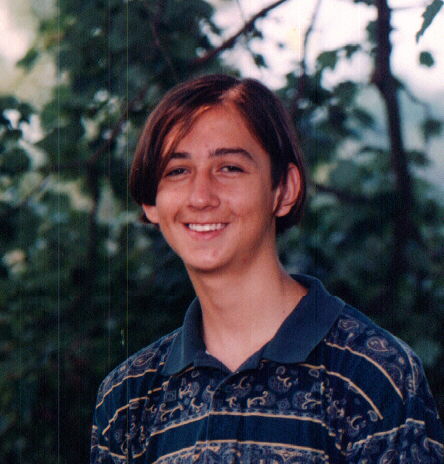 We wish to memorialize the loss of our son and beloved brother, Thomas Michael Jones. We lost him at the tender young age of 19 to a heroin overdose. He unfortunately fell victim to a wretched dealer named Golden Billings who sang the siren song about a new heroin drug so powerful that it need not be injected to get high. This took place about Christmas 1996 and there were a number of other young teens who agreed to a one-time test of this so-called ultimate high. Tragically, he and at least four others didn't stop trying. During the next nine short months, Tommy was arrested once, later being charged with violating probation and went thru two 5 day detox's and 28 days of inpatient treatment at Hope Valley Inc, in Dobson, NC trying to beat this horrendous addiction.

But just 2 weeks after leaving Hope Valley, Tommy died of a heroin overdose about 2 p.m. on September 14, 1997 in the parking lot of the Pilot station located just off I-85 and Statesville Avenue in Charlotte, NC. Needless to say, the family and his many friends were devastated and it's such a tragic end to such a promising young man.

The above picture came from his high school year book when he was a Junior. It was a glorious time. He had made the National Honor society, played trombone in the South Rowan HS band and worked part-time for his father. He was very popular with many friends. His father recalls shaking his head in disbelief at how lucky he was to have such a good son. He was that good!

Unfortunately, he had already begun smoking pot and using LSD. It proved to be fateful mark of the beginning of the end. This is his story..sad though it's ending may be. This is the story of the life and times of Tommy Jones and why the only true way to avoid substance abuse troubles is to never take them. Once you start it, you may one of the unfortunate ones like Tommy who can never quit.